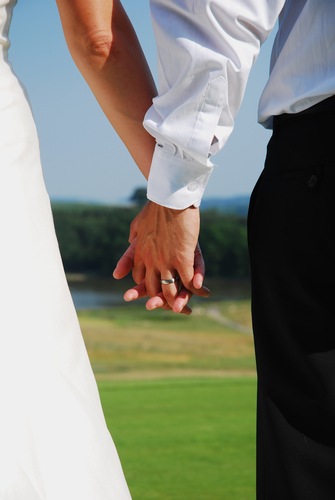 When it comes to finding mens engagement rings Kansas City, we can all agree that this is something that generally takes a lot of thought and time, yet it does not actually need to be stressful. Luckily, we have come up with a simple list of things you should consider when looking for mens engagement rings Kansas City.
Things to consider before getting an engagement ring for your man:
The jeweler
The materials used and the build quality
The design
The cost
Warranty
Potential discounts
Getting a ring that's appropriate for your lifestyle
One of the first things you need to consider when finding mens engagement rings Kansas City for that special guy in your life is his lifestyle. If he is very athletic or he works a job that requires a lot of physically hard manual labor outdoors, you need to keep that in mind when searching for the perfect ring.  You may need to find something more rugged that can stand up to the elements in his daily life.  So before you get the ring, think about your significant other's lifestyle and how it may affect the ring.
Highlight the groom's personality
You know what a great way to choose a ring for your significant other would be? Think of adjectives that describe the ring you want to get for him. After you've come up with the adjectives, think about your significant other and if they do not describe his personality, then you may need to consider getting a different ring. Traditional grooms generally wear a simple silver or gold band, with younger grooms generally going for something more contemporary such as wood or even titanium.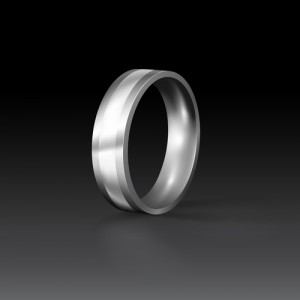 However, if you think he will like it, then you may add one or more diamonds to the ring in order to give it a little bit of personality. You should also take into consideration the attributes of various colors. Men's wedding bands once came in just two colors: yellow or silver.  Today's groom can choose from many colors, including rose, black and cobalt  It really just comes down to his personal preference.
If he's flashy, then go for a ring that features a complex design that incorporates unique stones and colors. On the other hand, if your man is tech savvy and loves all things modern, then a tungsten engagement band is certainly going to hit home. These types of rings are not only beautiful, but they're also practical, strong and affordable.
Consider the Budget
Finding mens engagement rings Kansas City can be expensive, along with all the other elements of planning a wedding.  Although most couples have lofty dreams about their rings, they should also try and get the most they can for their money while staying within their budget.  Tungsten bands are known for being very affordable as well as silver bands.  Titanium can be more expensive but are known to last a lifetime. Many couples who are on a tight budget decide on cheaper, affordable rings with the intention of upgrading them in a few years when they are more established.
Professional sizing is highly recommended
Given the fact that jewelers usually size for free, you should always consider this step prior to getting an engagement ring. Sure, you may think your groom knows his size, but just to be sure, you should have him see a jeweler to get sized again just to be safe. If you get a ring that is not sized appropriately, then expect to shell out some good money to resize the ring.
Also, depending on the materials the ring is going to be made of, some of them cannot be resized, including ceramic and tungsten. If the ring is made of titanium, then resizing it can be very difficult and expensive. If your ring was engraved and you want to resize it, then the engraving is most certainly going to be affected. Therefore, to avoid having to deal with such problems, make sure your significant other sees a jeweler in order to get properly sized.
Exchanging wedding bands is a tradition that has lasted hundreds of years. The groom's ring will be a constant reminder of his commitment to his wife. With these excellent tips in mind, finding mens engagement rings Kansas City can be a fun and special time together, rather than just another stressful chore to check off the list.
Finding Mens Engagement Rings Kansas City?
Call Gold & More Jewelers Today!
816-781-4653