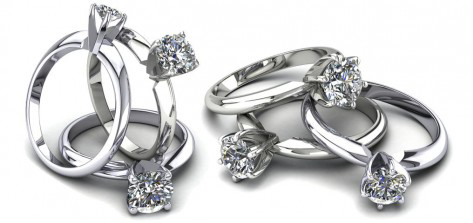 Gold and More Jewelers sells all of our inventory at wholesale prices. We carry a wide variety of items, ranging in price from $10.00 to $10,000 and our pricing is lower than most other jewelry stores.
If you are looking for something specific, come see us! If we do not have it in stock, we can order it from one of our many vendors and usually have it within 3 days of placing the order, or we can custom make that special item for you. Our motto is "if you can dream it, we can make it!"

We also take some pieces on consignment for many of our customers. These items change frequently, as clients bring in new pieces. With our consignment process, your item is placed in a main showcase for viewing. If someone is interested in purchasing your piece, we will contact you throughout the price negotiation process, and we only charge 10% of the final sales price.
Call Us Today for your Jewelry Needs! 816-781-4653